Thanks for visiting EJ Metals. We are proud to have recently been acquired by Skeeter Brush Trucks, an industry leader in wildland and other specialized apparatus! Please note that our site is currently undergoing revisions as a part of this new exciting change and some pages may reflect legacy products and designs. Our team continues to work diligently on bringing you updated information. If you have any questions, you can contact us directly at: 920-779-9913.
Fire Rescue Utility Vehicles (UTV)
Fire-Rescue Rough Terrain Utility Vehicle (RTV) is a unique, off-road firefighting model that significantly increases the firefighting capability firefighters can expect from a rough terrain utility vehicle
UHP Pump Systems
EJ Metals is the leading developer and manufacture of highly effective, ultra high pressure firefighting systems in the U.S. In fact, they are pioneering the technology.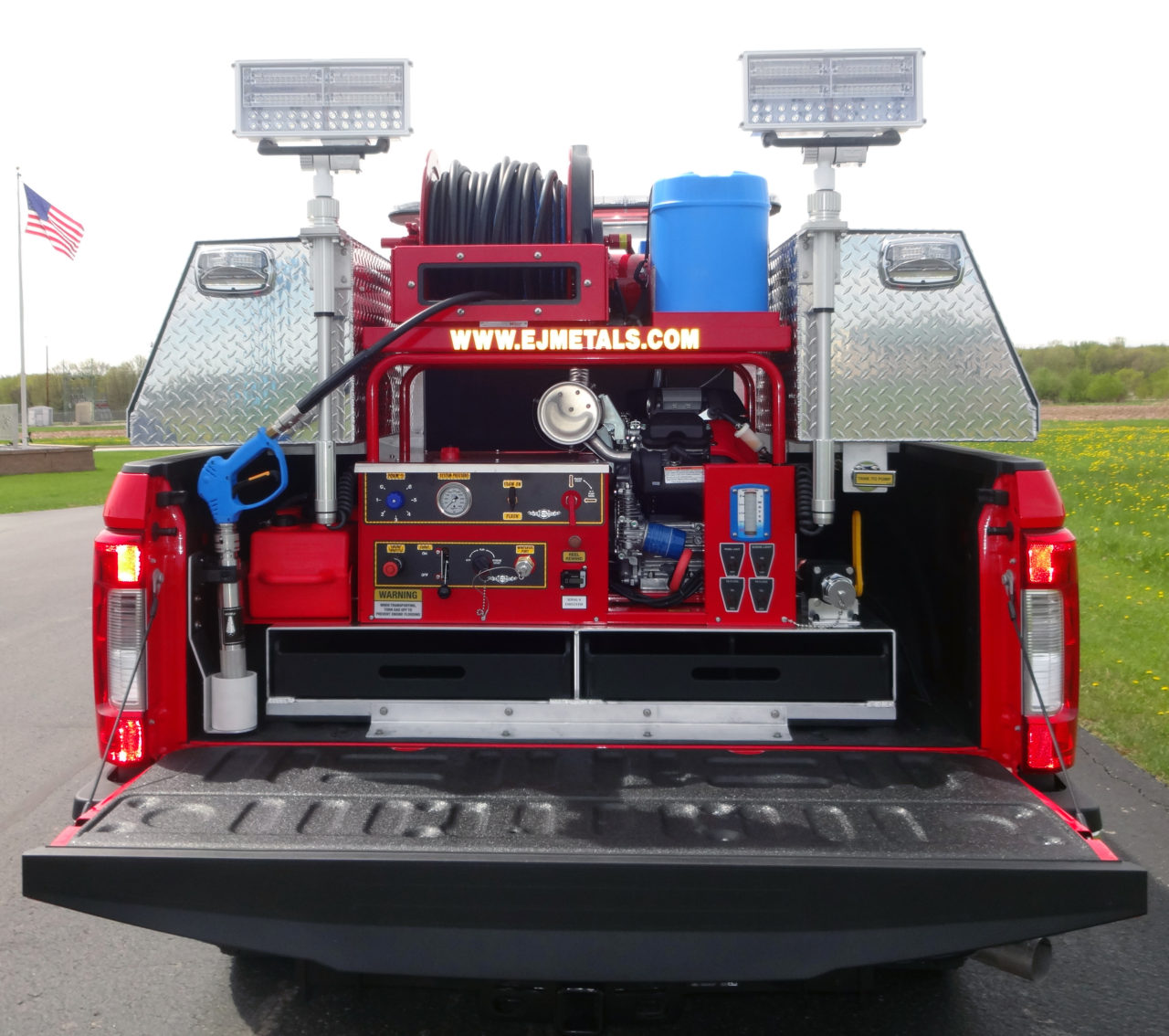 Water Dump Chutes
We offer a full line of innovative dump chutes that maximize flow and minimize leakage.  In fact, more than 40 of the top tanker/tender manufacturers rely on our chutes. 
Custom Wildland & Rescue Products
The EJ Metals product line continually aims to develop and build the most dependable and rugged UHP pump and foam systems available on the market. In conjunction with our parent company, Skeeter Brush Trucks, we are able to offer a full line of fire suppression and apparatus solutions. Whether you're looking for your next Wildland, SAR or Specialized Apparatus you can rest assured that we will best equip you to answer the call!
Location
1201 Maple Creek Ln.
New London, WI 54961
Open Hours
Mon:7:30am - 4:00pm
Tue: 7:30am - 4:00pm
Wed: 7:30am - 4:00pm
Thur: 7:30am - 4:00pm
Fri: 7:30am - 4:00pm
Sat: Closed
Sun: Closed