Fire Rescue Vehicles
You need to be ready for any number of different response situations. With a rescue vehicle from EJ Metals, you'll have all the tools you need to get the job done. Quick Attack, Brush Trucks, Rescues, Mini-Pumpers, and more.
Fire Rescue Utility Vehicles (UTV)
Fire-Rescue Rough Terrain Utility Vehicle (RTV) is a unique, off-road firefighting model that significantly increases the firefighting capability firefighters can expect from a rough terrain utility vehicle
Ultra High Pressure Firefighting Systems
EJ Metals is the leading developer and manufacture of highly effective, ultra high pressure firefighting systems in the U.S. In fact, they are pioneering the technology.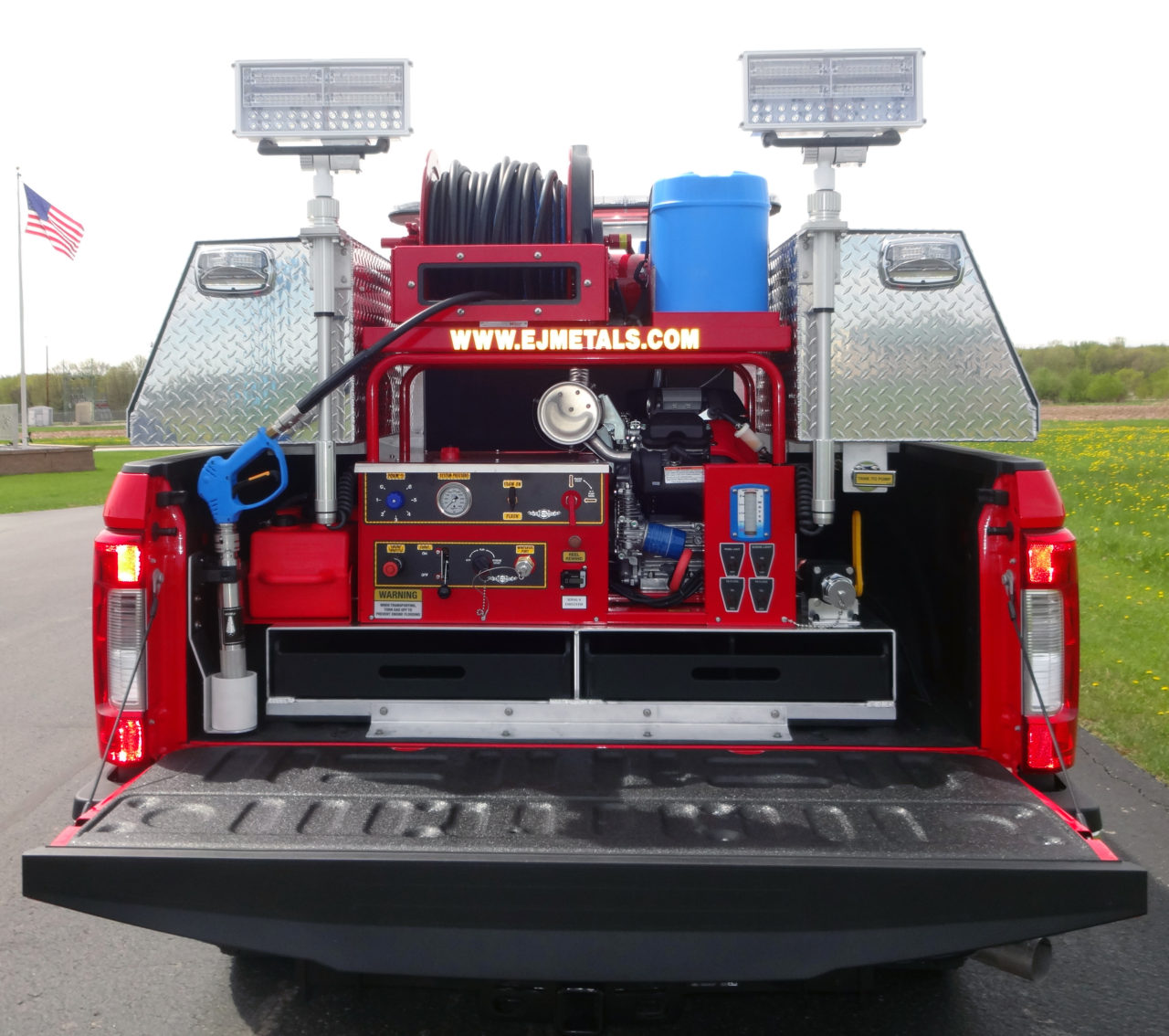 Water Dump Chutes
We offer a full line of innovative dump chutes that maximize flow and minimize leakage.  In fact, more than 40 of the top tanker/tender manufacturers rely on our chutes. 
E.J. Metals is a designer and custom manufacturer of wildland, all-terrain, and specialty fire trucks and Ultra High Pressure Firefighting Systems.
Our product line includes wildland fire trucks, brush trucks, quick attack trucks, minipumpers, rescues, fire-rescue rough terrain vehicles (FRRTVs), RIVs, compressed air foam systems (CAFS), and stand-alone Ultra High Pressure Firefighting skid units from 1,500 PSI to 3,000 PSI.
Location
1201 Maple Creek Ln. 
New London, WI 54961
Open Hours
Mon:7am - 3:30pm
Tue: 7am - 3:30pm
Wed: 7am - 3:30pm
Thur: 7am - 3:30pm
Fri: 7am - 3:30pm
Sat: Closed
Sun: Closed